With just a little creativity and easy recipes, these Christmas tree appetizers will be sure to entertain this season. Go simple with a vegetable or cheese tree; your kids can help you create them. Or, go vertical with one of the amazing tree appetizers featured below.
Last year, I needed to throw together a few appetizers at the last minute for my daughter's Nutcracker birthday party. When I searched Pinterest for Christmas appetizers, Christmas tree appetizers popped up. The kids loved the look, and I loved the easy recipes. It was a match made on Pinterest.
Christmas Tree Appetizers

This one is super easy and even easier if you buy precut veggies at your local grocery store. Toss in a few pieces of yellow pepper for contrast, or put them at the top in the shape of a star.
I used precut slices of cheese from Costco, along with grape tomatoes and 2 different types of olives. Put a small bowl of toothpicks near by for guests to use.

Holiday Appetizers: Fruit and Cheese Tree | Pocket Change Gourmet
More Christmas Tree Appetizers
More Christmas Appetizers
Baked Brie with Sweet Red Pepper Jam | Pink When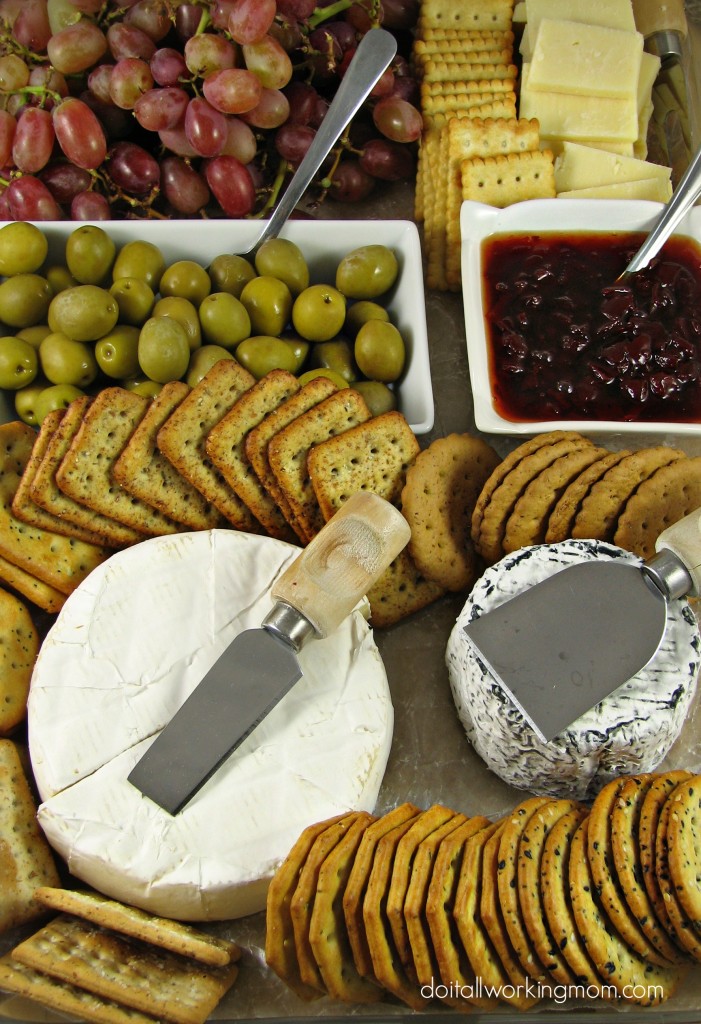 Cheese Platter | Do It All Working Mom