After having fun making painted glass ornaments with my kids last Christmas, I wanted to try a few new ways of painting glass ornaments. While I loved swirling the paint inside the balls, the kids found the process a little tedious.
I discovered so many fun ways to paint glass ornaments! Not only can you swirl craft paint inside the ball, you can grab a Sharpie paint pen and decorate the outside. I also found a way to create watercolor glass ornaments using rubbing alcohol. Have a favorite nail polish color? Swirl it inside a ball and hang it on your Christmas tree.
Please Note: If you'd like to pin a specific photo, please click through to the original source. You're welcome to pin the collage at the top or bottom of the post to remember where to find all these ornaments in one spot – thank you!
Painted Glass Ornaments
1. 6 Ways to transform your ornaments with puffy paint | I Love To Create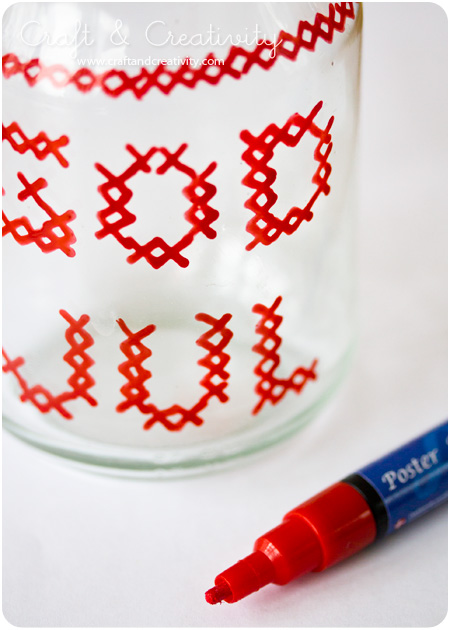 2. Christmas Glass Jars | Craft and Creativity
3. Simple Painted and Filled Ornaments with Candy Sprinkles | Little Gray Fox
4. Dotted Christmas Ornament | Creative in Chicago
5. DIY Lacquered Ornaments | Beautylish
6. Painted Glass Advent Calendar | Tatertots and Jello
7. Marbleized Glass Ornament | Alisa Burke
8. Painted Plate Garden Art | Infarrantly Creative
9. Glowing Bubble Painting | Growing a Jeweled Rose
10. Glass Float Ornaments | Sand and Sisal
11. Handmade Christmas Ornaments | Better Homes and Gardens
12. DIY Baby's 1st Christmas Ornament | A Sort of Fairy Tale
13. DIY Puffy Paint Ornaments | I Love to Create
14. Rudolph and Santa Painted Ornaments | My Sister's Suitcase
15. DIY Snowflake Clings | The Gold Jelly Bean
16. Painted Ornaments | Happy Hooligans
17. Alcohol Ink Ornaments | Lulabelle Handicrafts
18. DIY Hanmade Easter Ornaments | The Ornament Girl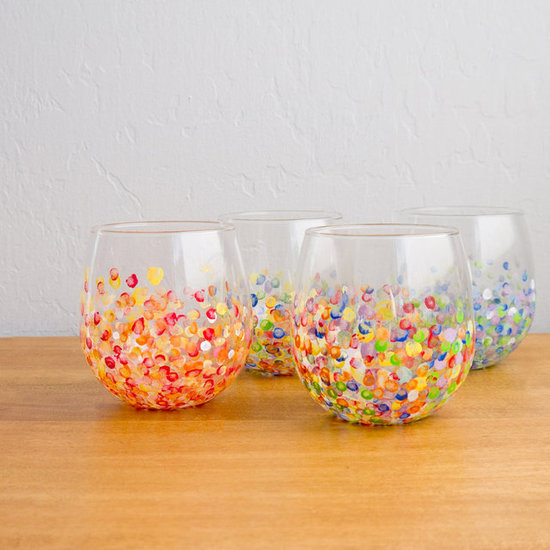 19. DIY Colorful Hand-dotted Tumblers | Pop Sugar
20. DIY Ombré Glass Ornaments | Ambrosia Girl
21. Melted Crayon Ornaments | Raining Hot Coupons
22. Teardrop Christmas Ornaments | favecrafts
23. Glitter Swirls Ornaments | I Love to Create
24. Snowflake Glass Ornaments with Rhinestones | Joann Fabric
25. Homemade Water Color Alcohol Ink Ornaments | By Stephanie Lynn
26. DIY Mercury Glass Ornaments | The Frugal Homemaker
27. Glass Ornaments | Martha Stewart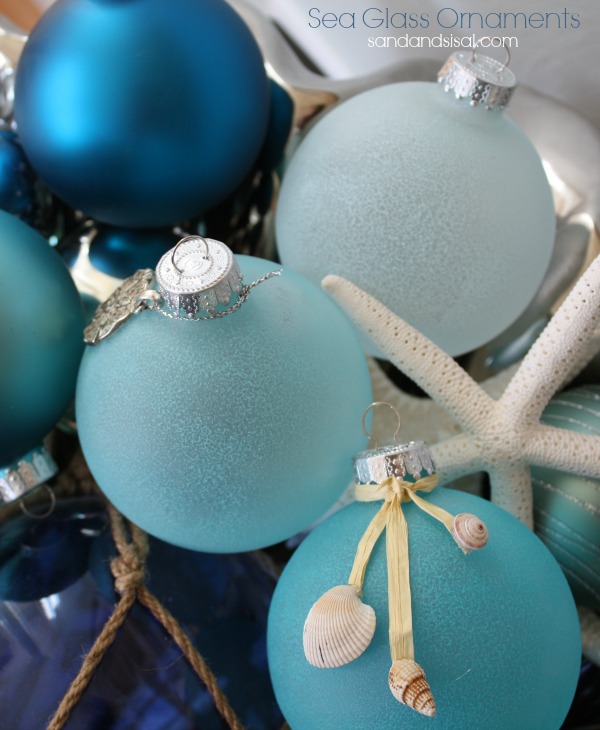 28. Sea Glass Ornaments | Sand and Sisal
29.Melted Crayon Ornaments | One Cup at a Time
Shared at Wednesday Whats it