Thanks for visiting! Never miss a post again! If you love reading my posts, you can subscribe and have new ones delivered straight to your inbox.

Sign up now for my Semi-weekly Newsletter (with freebies)
Disclosure: If you make a purchase using a link on this page, I may earn a commission and I am very grateful for your support of this site. Thank you. (Read all the fine print here.)
Being a wordsmith, the idea of encapsulating my New Year's Resolutions in a word, or two is exhilarating. After all, when I'm faltering on a run like my 7.2 mile long run yesterday, I always start my mantra: Run strong, run strong, run strong. Words work. They convey ideas, thoughts, feelings.
After some thought last week, I came up with 4 words:
Compassion, Release, Dedication, and Discipline.
Compassion – Because too often it's easy not to ask "What else could it be?"
Release – Because the negative thoughts, the rehashing, they don't need to take up real estate in my head. Because sometimes it's better just to think "Whatever" when someone says something that could be a dig. Because we all need forgiveness in life.
Dedication – To do anything well takes dedication. Because practice makes us better and better and better. After all, I can only run those 13 races in 2013 if I get up run. Even if it's raining. Even if it's snowing. Even if I'm tired.
Discipline – A companion to dedication, and yet able to stand on its own. Discipline is Michael Jordan shooting over and over again to increase the number of shots that go in.
I wrote the words out on a large index card and posted them on my printer where I'll see them every day.
How do you keep yourself on track with your New Year's Resolutions? Can a word or two encapsulate your goals? Or a vision board?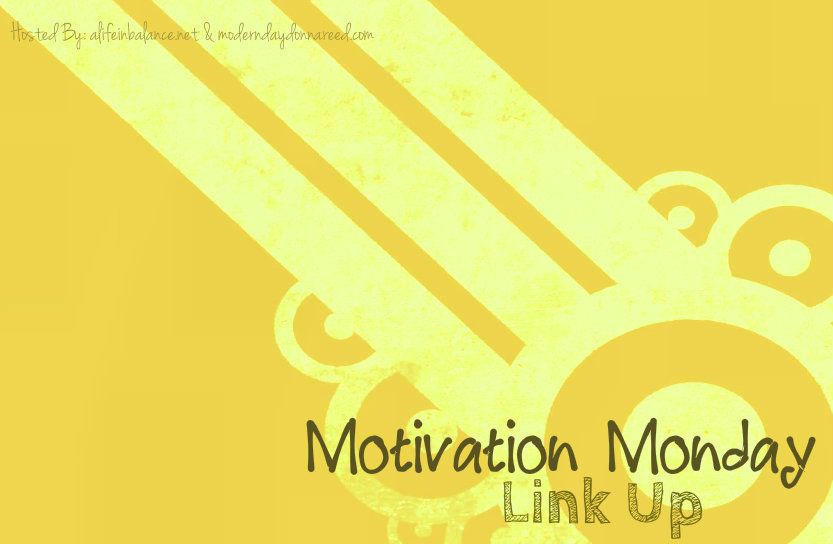 Featured Post: How to Become a Regular Exerciser by A Momma and the Boys Living on a Budget
Wonderful words of wisdom from a life-long exerciser!
I will come by and visit sometime this week, and I usually pin or tweet them out so we can all get a little bit more exposure for all of our hard work!!
Because I love meeting new people and sharing, this post is linked to:
Monday Mania, Monday's Musings, Mom's Monday Mingle, Mom Initative, Monday No Rules, Mama Moments Monday, Busy Mondays, The Gathering Spot
A Life in Balance is a participant in the Amazon Services LLC Associates Program, an affiliate advertising program designed to provide a means for sites to earn advertising fees by advertising and linking to amazon.com.
See more at: http://marketingwithsara.com/amazon/warning-to-all-affiliate-marketers#sthash.7pLtrFUN.dpuf
Subscribe for my latest posts. Follow me on Twitter and Facebook.
I share because I care, so feel free to use any of my images as long as they are credited and accompanied by a link back to A Life in Balance. Failure to link back and credit my site as a source constitutes a copyright violation. Thanks!