Thanks for visiting! Sign up now for my Semi-weekly Newsletter (with freebies)
Disclosure: If you make a purchase using a link on this page, I may earn a commission and I am very grateful for your support of this site. Thank you. (Read all the fine print here.)
Creating a vision board for our goals helps meet our need as humans for a visual representation of our goals. Remember the saying – a picture is worth a thousand words? Having a picture which symbolizes the goal you're working towards triggers a reminder every time you see that picture.

My Vision Board / Inspiration Board
I've had my Vision Board / Inspiration Board on the wall in my office for a few years. Every now and then, I edit it to keep it relevant to who I am and where I am in my life journey. My Inspiration Board is a combination of things I've done and places I've been to like BlogHer 2012 and 3 local races, plus my goals such as earning enough income on the side to pay for my children's Catholic school tuition. I also have a piece of artwork from my daughter and a picture of us together.
Your Inspiration Board will be a reflection of you – whether you need reminders for a big hairy audacious goal or a reminder of something you've already accomplished like running an event at school. It could also show your WHY – why are you doing what you're doing now, or where are you headed?
Daily Reminder of the Big Picture: Vision Board

Some people hang the Inspiration Board on their wall. Others use their computer desktop as a Vision Board. Still others use an online bulletin board like Pinterest as an Inspiration Board.
How do you remind yourself about the bigger picture?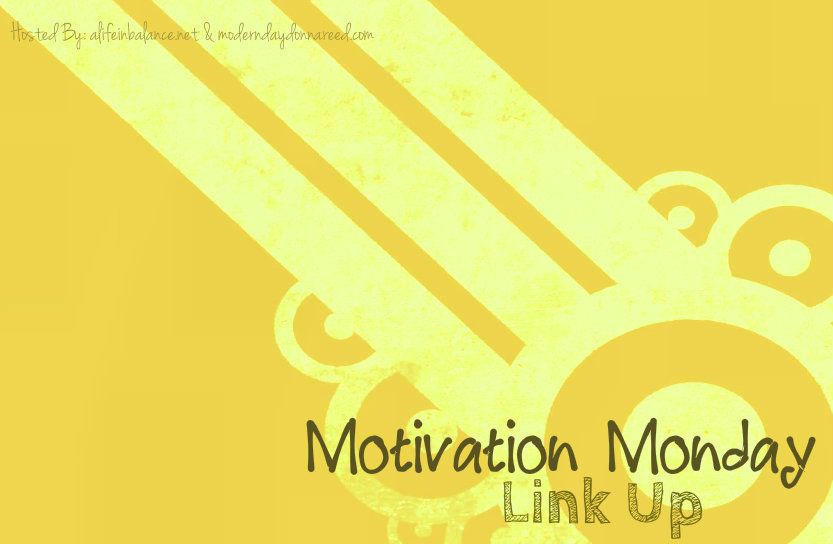 Announcement: Steph and I have been chatting about the purpose of Motivation Monday. Since our goal is to encourage and support everyone in being a BETTER you, we've decided not to include giveaway posts in the linky. Product reviews, recipes, stories, and tips are all perfect!
I will come by and visit sometime this week, and I usually pin or tweet them out so we can all get a little bit more exposure for all of our hard work!!



Because I love meeting new people and sharing, this post is linked to:
Monday's Musings, Better Mom Mondays Linkup, Mom Initiative, Monday No Rules, Mama Moments Monday, The Mommy Club, Wellness Wednesday
A Life in Balance is a participant in the Amazon Services LLC Associates Program, an affiliate advertising program designed to provide a means for sites to earn advertising fees by advertising and linking to amazon.com.
See more at: http://marketingwithsara.com/amazon/warning-to-all-affiliate-marketers#sthash.7pLtrFUN.dpuf
Subscribe for my latest posts. Follow me on Twitter and Facebook.
I share because I care, so feel free to use any of my images as long as they are credited and accompanied by a link back to A Life in Balance. Failure to link back and credit my site as a source constitutes a copyright violation. Thanks!