I'm feeling drained, tired, foggy, not motivated to run. I've been feeling this way for the past week, and finally I started talking about it this weekend with my mom, my friend, and most of all with my husband who knows me so well. There are things in my life which are draining me though I can't do anything about them now. I made a commitment. The commitment is almost over.
I know it's time to re-assess. I need to think now about next school year. Just because my youngest will be in school all day doesn't mean I fill my time with more commitments. I know what brings me joy – writing/blogging, helping at school, running, my friends and family. I also want to follow my passion for writing and photography and make some money while I'm pursuing them. I want to help my school raise funds to keep the school open at least until my youngest graduates 8th grade in 9 years.
I also feel like so many people don't see the whole picture of my life and give me the benefit of the doubt. On the other hand, why should I expect them to? While I've gotten better about advocating for myself, it still hurts me if someone gets offended when I verbalize my feeling overwhelmed. Yes, I get that I made choices. And, some choices were made for me. If my husband needs to work overtime on some big projects, I need to pick up the slack by taking on his activities like taking my 7 year old to Cub Scouts and taking the 16 year old to Venturing. That's life.
I made a difficult decision this weekend. I decided not to run the Broad Street Race next weekend. With my sinus infection back, I ran 2 miles last week, apart from my long run last Sunday. I have no motivation or energy to run; I just won't be ready. I'm okay with the decision. Part of my race fee goes to support Alex's Lemonade Stand, a fabulous organization working to end childhood cancer. I hope to do more for Alex's Lemonade Stand in the coming months.
One of the best things I did for myself this weekend thanks to my mom's advice was to fill my bucket. I saw friends. I did stuff with the kids. I bought a rug and re-arranged my living room. I spent time out in the yard. I talked to my husband about what was bothering me. I talked to a friend and figured out what I wanted to do about the race.
Now, I'm going to write out my focus on an index card and put it up in my office right by my laptop, just like I did with my inspiration words for this year. I need that daily reminder in my face. I need to focus on what brings me joy and say no to the rest. I need to get back my mojo and seize life with gusto.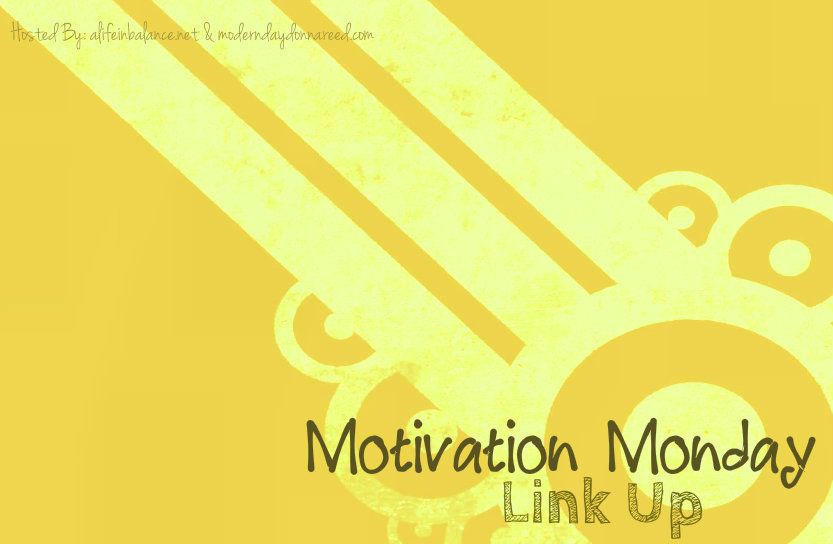 I will come by and visit sometime this week, and I usually pin or tweet them out so we can all get a little bit more exposure for all of our hard work!!
Because I love meeting new people and sharing, this post is linked to:
Monday's Musings, Mom Initative, Mama Moments Monday, The Gathering Spot