Today's post comes from Janeane Davis of Janeane's World and President and Chief Executive Officer of James, Davis and Associates, a private business consulting firm. Janeane has been inspiring me this summer with her series of posts on her blog about taking action, making plans, and being the best that we can be.
At the end of each summer, people across the nation begin the big push to get the kids back to school. At many households, it is the mother who bears most of the responsibility for getting the kids ready for school. These mothers must be motivated to get start the new school year. When it comes to the reactions of mothers to the start of the new school year, there are almost as many reactions as there are mothers and children. However, there are a few reactions that are more common than others.
A few of the common reactions are:
Glee – this reaction is experienced by mothers who have grown weary of summer vacation and spending extended time with their children.
Panic – this reaction is experienced by mothers who have not done all they wanted with their children over the summer and don't feel ready for the new school year.
Calm – this is the reaction experienced by mothers who know that no matter what they think or feel, the new year is starting so there is no reason for panic or celebration.
Fear – this is the reaction experienced by mothers whose kids had a bad school year the last time around and there is reason to believe this year will be the same.
Interestingly, I am experiencing all these reactions to the new school year. I am the mother of a high school senior, a fifth grader who will be preparing for the transition to middle school, and two first graders who will be attending full day school for the first time. Each of my children will be experiencing new and exciting things.
As I begin my journey toward the new school year, I am motivating myself to motivate my children to be ready to go back to school, to be ready for new teachers, classmates, and course work. It is easy to buy the clothes and supplies needed at the start of the school year. It is easy to work out the details of the car pool and school bus routes. It is easy to work out the details of after school care. It is easy to coordinate the various sorting and enrichment activities for all the children.
What is not easy is finding the motivation to do it all and to do it with a good attitude. However, I am a mama, and I must do it all and must do it all with a good attitude. After all, children often reflect the attitude of their mothers about school. So, I have to pull on my big girl panties and my fake it until I make it dress, and get motivated.
If you are a mother in need of motivation, try some of these techniques to get yourself ready for the school year to come.
Talk – Talk to your children in excited terms about the upcoming school year. If you speak as if things will be good and wonderful this school year, your children will feel your enthusiasm and may start to feel that the new school year will be great. You will feel better if your children feel good and comfortable about things to come.
Hope – In some cases, the last school year was a bad one. If that is the case, teach your children that yesterday's problems and failures do not have to determine today's outcome. While it is true you never get second chance to make a first impression, we do get a new chance to start a new life each day. No matter how hard last year was, hold on to the hope that this year will be better.
Get Dressed – This is my favorite method for dealing with things. It means you put on your big girl panties, your fake it until you make it dress, and your affirmation accessories. By this I mean, realize you are a grown up, and you are responsible for getting your kids ready for the school year so act like you are happy to do it until you fake yourself into believing it, using clever affirmations if necessary.
What are your tips and tricks for getting motivated to start the new school year?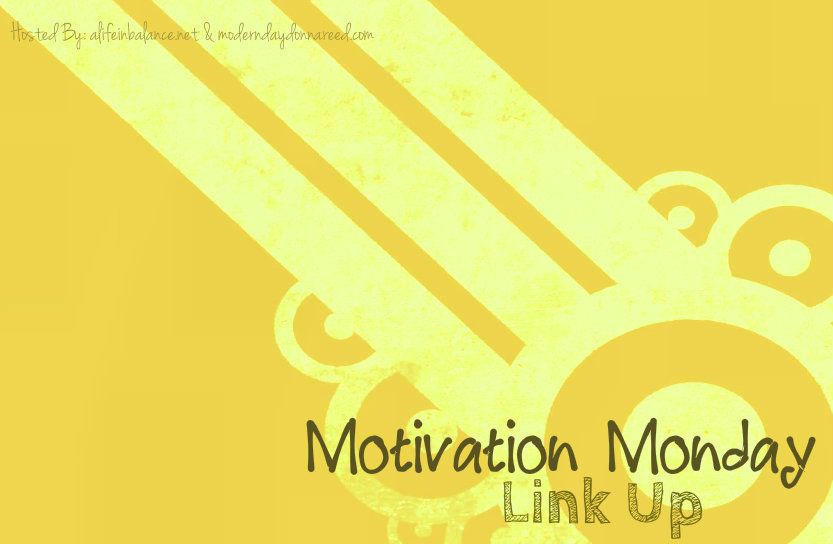 Because I love meeting new people and sharing, this post is linked to:
Mama Moments Monday, The Gathering Spot