Sometimes motherhood seems like a lonely business, especially when our kids are young and in need of lots of hands- on care. We can't go to the bathroom by ourselves, never mind have more than a 5 minute phone conversation. Sometimes we barely have that.
It's in moments like these we need someone to come along beside us to lift us up, to encourage us, to help us see we're not the only ones.
I'm joining my friends Steph, Confessions of a Stay-at-Home Mom, and Steph, A Grande Life, in a brand new project for the holiday season for the Philadelphia area. We've reached out to local organizations who help moms – local prisons, women's shelters, food cupboards, etc. – to find moms who could use some extra support this holiday season.
What we are asking: Mom Encouragement
Our ask is two-fold:
1) Provide a gift card to the mom you are matched with and her family. It can be as big or as small as you'd like. The organizations we are working with specifically mentioned that gift cards are a HUGE help to these women address emergency needs or "when the week lasts longer than the paycheck." The gift card can be sent with your letter OR you can send money through paypal to me, and I will go out and buy gift cards locally (more info to come in a follow up email once you sign up).
2) (And most important) We ask that you provide a letter to "your" mom. You can say whatever you'd like. Handwritten would be awesome (so personal!) but we live in a digital age, and a typed one is fine too. Heck, write it in a holiday card. Share a bit about yourself if you'd like. But take time to shower her with encouragement and support. Think about what you would want to hear if you needed encouragement.
Please note: If you aren't able to financially provide a gift card OR you may be shy to write a letter, DON'T LET THIS HOLD YOU BACK.  Note this in the "comments" section – and we can make sure all the needs are met by pairing one mom with two readers.
Right now, all the moms are based in the Philadelphia area – but a letter and gift card can come from anywhere in the world – so don't let locality hold you back!  You might spark a lifelong penpal relationship – who knows! If you'd like to figure out how to get something happening in your area, share that in the "Comments" section of the form (include your location) and we will work to help you start something up!
If you want to participate fill out the form below. We'll send an email before matches happen to go over the specifics, then we'll start to match you up in the beginning of December.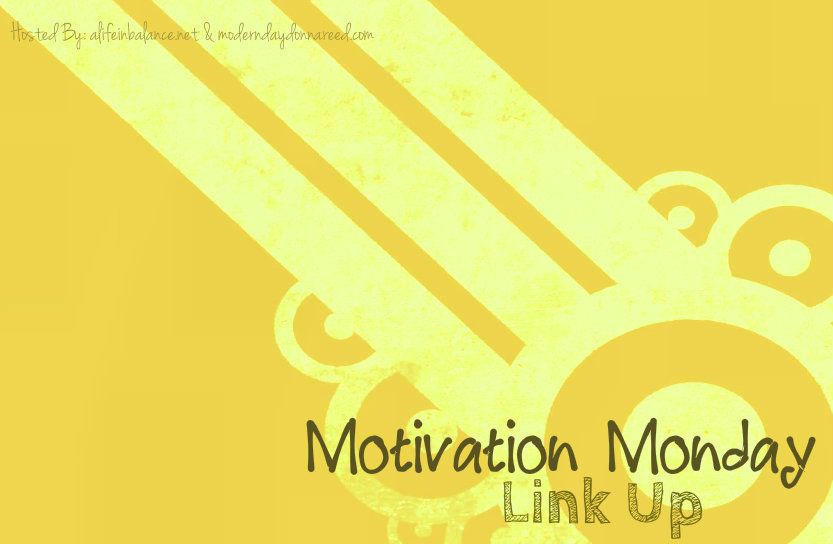 Time for Motivation Monday!
I will come by and visit sometime this week, and I usually pin or tweet them out so we can all get a little bit more exposure for all of our hard work!!
Most Clicked: I am one of those moms by A Little R and R



Because I love meeting new people and sharing, this post is linked to:
The Mommy Club, Works for Me Wednesday, Better Mom Mondays Linkup