Over last weekend, I read this fantastic book, If You Can't Fail, It Doesn't Count
by Dave Guymon. I had so many takeaways from the book though there is one that I wanted to share here because it works for all things in life:
Creatives are those willing to look at a problem as an opportunity.
Think about that. There are going to be problems. It's just the way life is. We are who we are because of the problems we've faced and dealt with.
We gain more when we look at the problem as an opportunity. Maybe something wasn't working correctly. Just because I know the meal plan is on the side of the fridge doesn't mean my husband knows and remembers it's there. Moving it to the front of the fridge works for both of us.
I look at my recent weight gain as an opportunity rather than a problem. I can take a fresh look at my current eating habits and make sure I'm getting plenty of fruits and vegetables. I can work on strengthening my body for running which will lead to weight loss eventually. I can make sure I get enough sleep because not having enough sleep can lead to weight gain. I can also find friends who want to get fit and support them which builds positive feelings in me about taking care of myself.
We can beat ourselves up about issues that come up in our lives or we can use these issues as catalysts for change. Maybe we need to end a friendship. Maybe we need to leave a job. Maybe we need to take risks and try new things.
How have you turned a problem into an opportunity?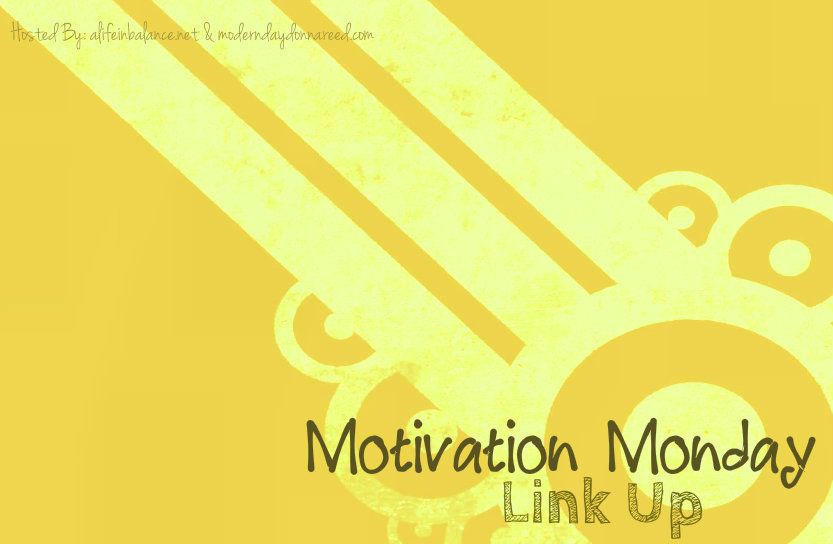 I will come by and visit sometime this week, and I usually pin or tweet them out so we can all get a little bit more exposure for all of our hard work!!
Because I love meeting new people and sharing, this post is linked to:
Monday's Musings, Mom Initative, Mama Moments Monday, The Gathering Spot, Better Mom Mondays, The Mommy Club