Today, my friend Jessica of Delaware County Moms shares her Lenten journey to give up stuff – 40 bags of STUFF. Jess has inspired me to do my own decluttering of stuff for the past few weeks. Maybe I'll get 40 bags out the door; maybe I won't. I know I'll feel a little better when I'm finished.

Three years ago, while trying to decide what I was going to give up for lent, I came across an article entitled "40 bags in 40 days, a Lenten Sacrifice." Intrigued I read about people who decided that instead of giving up chocolate or cursing for Lent, they were giving up stuff. The idea, get rid of one bag for every day of lent. At the time I had a 6 year old, a 2 year old & a house full of baby/toddler/child toys & still had maternity clothes that I wasn't planning to wear again anytime soon. This was the perfect option for me and I hoped it would truly make a difference in my home & my life.
The first year, was easy, I got rid of more than 40 bags of stuff we had so much. Toys, maternity clothes, books, kids clothes, etc. We had a ton! Year two went very well, but got much harder as the days went on-to get to 40 bags I really did have to examine what I had and what could leave our home. I've decided to participate again this year, for my 3rd year and to be honest, the first few days were simple, just going through the house I could easily find broken toys, etc. But a few weeks in, now I have to really examine what we have and what we really want to get rid of, now I have to think if the shirt I have hanging in my closet it worth keeping or if it time to part with it.
One way I cheer myself on is sharing the progress on Facebook with my blog readers. Many participate as a Lenten challenge, but others just want motivation to get rid of the excess. Also, when I'm honest with myself, I know I've agonized over a few of the things I've donated. I cannot remember a single item that I've gotten rid of, never once have I thought, oh if only I still had that thing. Keeping this in mind, pushes me to get rid of things I might otherwise have wanted to keep. I donate most of my items to charity, except those that aren't worth donating, that goes straight in the trash!
There are a number of people who make a list of places that they will clean, 40 different spots so they know exactly what they're doing each day. I'm not that organized, so I just pick a spot that I know needs to be done & then try to get through it quickly. This year my biggest accomplishment was the hall linen closet. Our closet is huge & has extra soap, shampoo, etc, not a true linen closet but it does have all our sheets & towels too. I made sure each bed had 2 sets of sheets & pillow cases, the rest were given away. I also went through the extra "stuff". Getting rid of expired items and reorganizing so we can see everything, I cleared out half the closet!
Last year, I lost track of how many bags I actually got rid of but to me that is okay. Helping my family breathe easier with a cleaner, less chaotic home and showing myself that I can sacrifice many material things, is the ultimate goal of 40 bags in 40 days. Getting rid of my clutter makes me feel better, less stressed and cleaning my house is so much easier for a few weeks afterwards.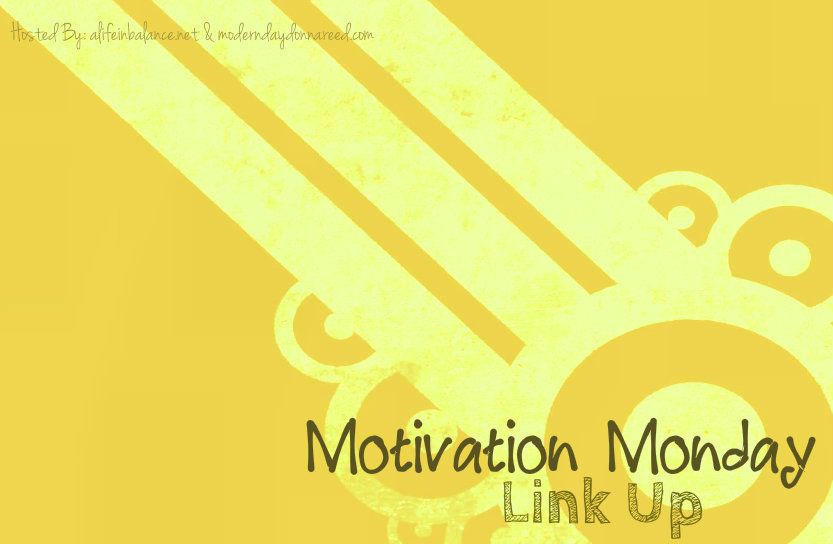 Last Week's Most Clicked Post: Things I want My Daughter to Know: You Deserve the Best by The Vintage Mom
I will come by and visit sometime this week, and I usually pin or tweet them out so we can all get a little bit more exposure for all of our hard work!!
Because I love meeting new people and sharing, this post is linked to:
Monday's Musings, Mom's Monday Mingle, Mom Initative, Monday No Rules, Mama Moments Monday