With my youngest almost 5, my season tending little ones is coming to an end. I've been feeling it leave me in so many little ways. Just this week, my youngest proudly zipped up his own coat. Last week, he needed my help. He's finally getting his shoes on the right feet. Next fall, he'll be in school.
I feel myself opening up. I can sit down and write and build a writing/blogging career. I can spend a day at a workshop without worrying about breastfeeding a baby. I've been setting ambitious goals for myself like running a half marathon this year. Goals I couldn't have contemplated 2 years ago because I was focused on the often daunting physical side of motherhood.
To the moms who have new babies, your time will come, too. A time when you can put 2 thoughts together and finish a conversation on the phone. Right now you think I'm crazy. You think the diaper changing and endless nights of wake up calls will never end. You think your home will never be clean again. You think you'll never get to pursue your passions and maybe even make some money doing what you love. You can't fathom juggling work and running a home and taking care of little ones. You can't imagine doing it all.
Here's the secret we keep trying to tell you. We DON'T do it all. We operate by selective neglect. We've learned to ask for help and when to delegate. For some of us, these are really hard lessons to learn. We've also learned to follow our passions, not get wrapped up in being something we aren't like a crafty mom or a mom who reads books to her kids.
Be gentle on yourself. Embrace the season you're in. Follow your passion in whatever way works for you now because that can change in 6 months or a year. Don't compare yourself to others. Look at your life in shorter segments. Set priorities; these will help you say no, because everything you say yes to is no to something else.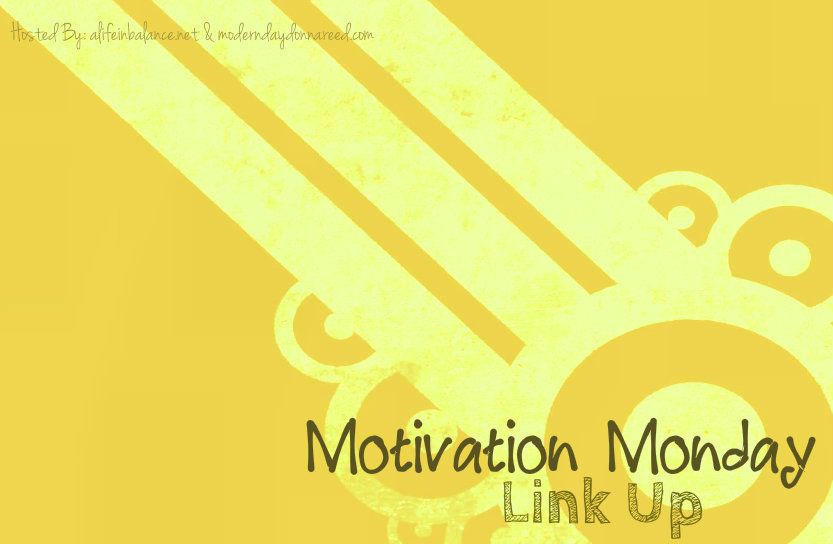 New Host for Motivation Monday!
I am so excited to announce that Lauryn of The Vintage Mom will be joining my co-host, Stephanie of Confessions of a Stay-at-Home Mom, and I as host of Motivation Monday! Lauryn has been writing a wonderful series recently called Things I Want My Daughter to Know.
Now let's party!
Because I love meeting new people and sharing, this post is linked to:
Monday's Musings, Mom's Monday Mingle, Mom Initative, Monday No Rules, Mama Moments Monday