Every Friday I'm offering meal planning made easy with 6 dinner recipes, one leftover night, a yummy dessert, and more dinner ideas in case one of these doesn't work for your family. You can sign up to get the meal plan in your email every Friday afternoon. Look for the sign up at the end of the meal plan. You can unsubscribe at any time.
Next week, the kids and I have very little on the family calendar, making for more time to cook dinner each night. I will also be making more snacks for the freezer to be ready for back to school on September 2nd. I love to make double batches of snacks and freeze them during August.
Having the premade homemade snacks on hand ensures my kids are not buying the less nutritious school snacks. I can also focus on filling out paperwork, covering books with contact paper (ugh!), and getting my kids into the homework routine.
Easy Buffalo Salmon | Real: The Kitchen and Beyond
Paprika Potatoes and Green Beans
Caesar Pasta Salad | It is a Keeper
When you cook the chicken, save the bones for chicken stock. I use chicken stock when making rice and sauces. And of course, soups.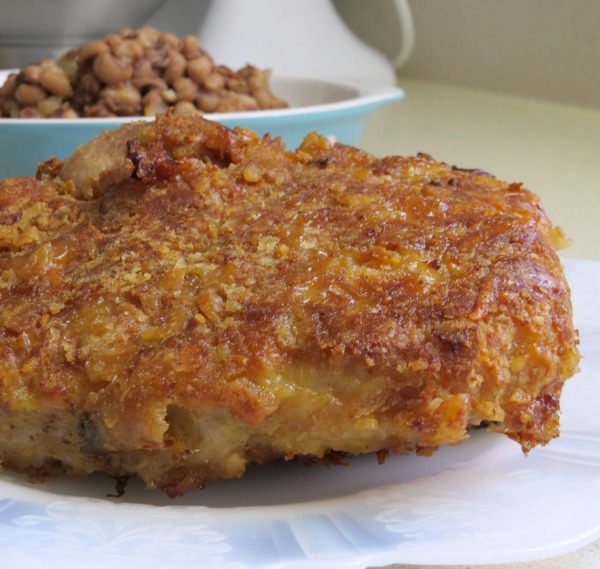 Butter Crusted Parmesan Pork Chops | Written Reality
Roasted Sweet Potato with Dried Cranberries, Pecans, and Shredded Coconut
Crispy Baked BBQ Chicken Strips | Faith Filled Food for Moms
Leftovers!
Clean out the fridge before you go food shopping this weekend. Also make a note of leftovers to use for lunch next week.
Save Time in the Kitchen: Use Leftovers in Every Dinner
Italian Beef | A Life in Balance
Chicken & Mango Quesadillas | A Grande Life
Caramel Filled Pretzel | A Day in Candiland
Lemonade Dessert Recipes | The Super Mommy Club