Meal planning done. No more worries. These easy to make dinner recipes will have your family asking for seconds, and thirds. Add the favorites to your 21 Family Favorites Meal List for Once a Month Freezer Cooking.
My Menu Planning Method
My menu planning is fairly simple. I love to cook, though I don't love to spend a lot of time planning. I decided to spend a bit more time planning in order to try new recipes and encourage my children to try new foods.
Look at the calendar for the following week. Wednesday night is always Venturing night for my oldest son, and always spaghetti and meatballs. If there's something earlier than 6 on the calendar, I serve leftovers that night otherwise, I plan on starting dinner early.
Look at the fridge for leftovers from the current week and vegetables that need using up. I check the meat drawers in the freezer in case my husband has used something over the weekend that I thought was still there.
Sit down with my husband to talk about meal ideas. He loves to cook, and he likes to be included in the meal planning process. We also talk about kitchen food prep jobs that need to be done like making more breadcrumbs.
Using my 3 x 7 weekly menu plan, I write out the plan in pencil and include notes for food prep, recipe locations, and removing food from the freezer. I always schedule at least one leftover night during the week. If the fridge remains crowded with food, I will change the plan during the week and have an additional leftover night. Usually, I just need to cook a meat for the new leftover night.
Meal Planning Made Easy: Weekly Menu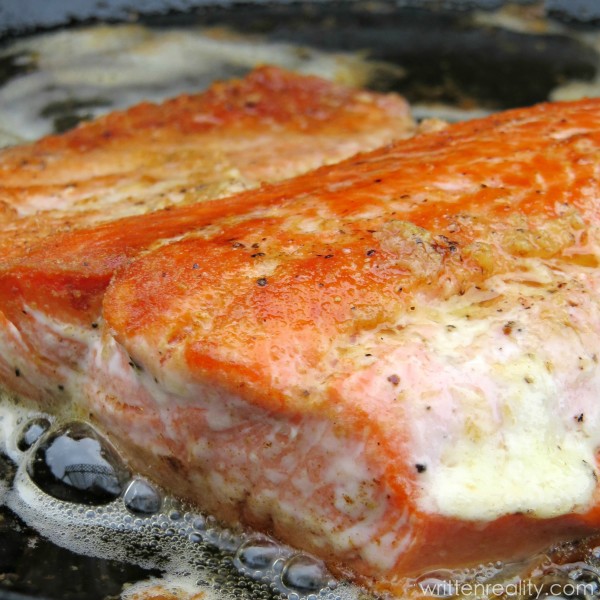 Easy Salmon Recipe | Written Reality
Cajun Chicken Pasta | New South Charm
Chicken and Broccoli Stuffed Shells | It is a Keeper
Potato Soup | Faith Filled Food for Moms
Easy Southwestern Rice and Beef Casserole | Feeding Big
or Leftovers!
Clean out the fridge before you go food shopping this weekend. Also make a note of leftovers to use for lunch next week.
Save Time in the Kitchen: Use Leftovers in Every Dinner
Homemade Pizza | A Life in Balance
Cajun Pork Chops with Apple Relish | Jonesin' for Taste
Sparkling Cider Strawberry Poke Cake | A Day in Candiland
15 Spectacular Valentine's Day Desserts for Your Sweetheart | A Life in Balance
Dinner411: Tips, Tricks & Easy Recipes for Busy Families
This book will show you how to:
Prepare a home-cooked meal in 30 minutes or less
Feed family with a busy schedule
Create a meal plan
Handle picky eaters
Provide healthy options for your family
and get 25 quick and easy recipes.