This fall, my second son is entering middle school. Even though I went through this 6 years ago with my oldest son who graduated from high school with a great GPA and is headed to college this fall with 12 credits already under his belt, I am not ready to parent another middle schooler.
Let's face it – life has changed for middle schoolers, and their parents. Smartphones have become a fact of life for many middle schoolers. Hey, my 3rd grade daughter wants a phone! Not that she'll get one any time soon.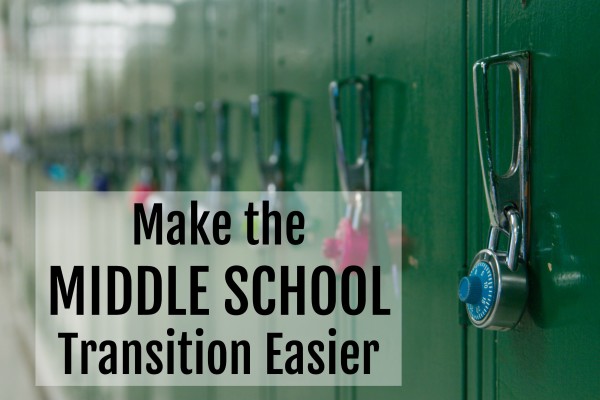 Middle school is also a big transition time for kids, going from childhood to the teenage years. So far, my oldest sons have matured slightly behind their peers which I'm okay about. I don't want my kids to grow up too fast. But, while my kids are taking their sweet time, their peers and school are moving forward.
For advice, I asked Mitzi of Written Reality, former public school teacher and mother of 2 boys, to share what has worked with her sons.
Make the Middle School Transition Easier
The transition from elementary to middle school can be challenging. No longer self-contained with one or two teachers, middle schoolers now face crowded hallways, locker combinations, and keeping up with assignments while changing classes throughout the day.
However, the middle school transition doesn't have to be a scary one. Here are a few tips to help your upcoming middle schooler adjust to a new academic environment for middle school success.
1. Consistent School Communication
When my son entered middle school, teacher communication was the biggest obstacle. Though all of his teachers were willing to discuss his grades and assignments, there just wasn't enough time to share every detail or provide the reminders I was accustomed to in elementary school.
With rotating schedules and so many students, it's impossible for each teacher to keep every parent as informed as they'd like. Don't wait for the teacher to send home grades and/or missed assignments.
If possible, get familiar with your school's website and online student management programs. Set aside time each week to go over grades and assignments together. Contact teachers with questions and make it a weekly routine to stay informed.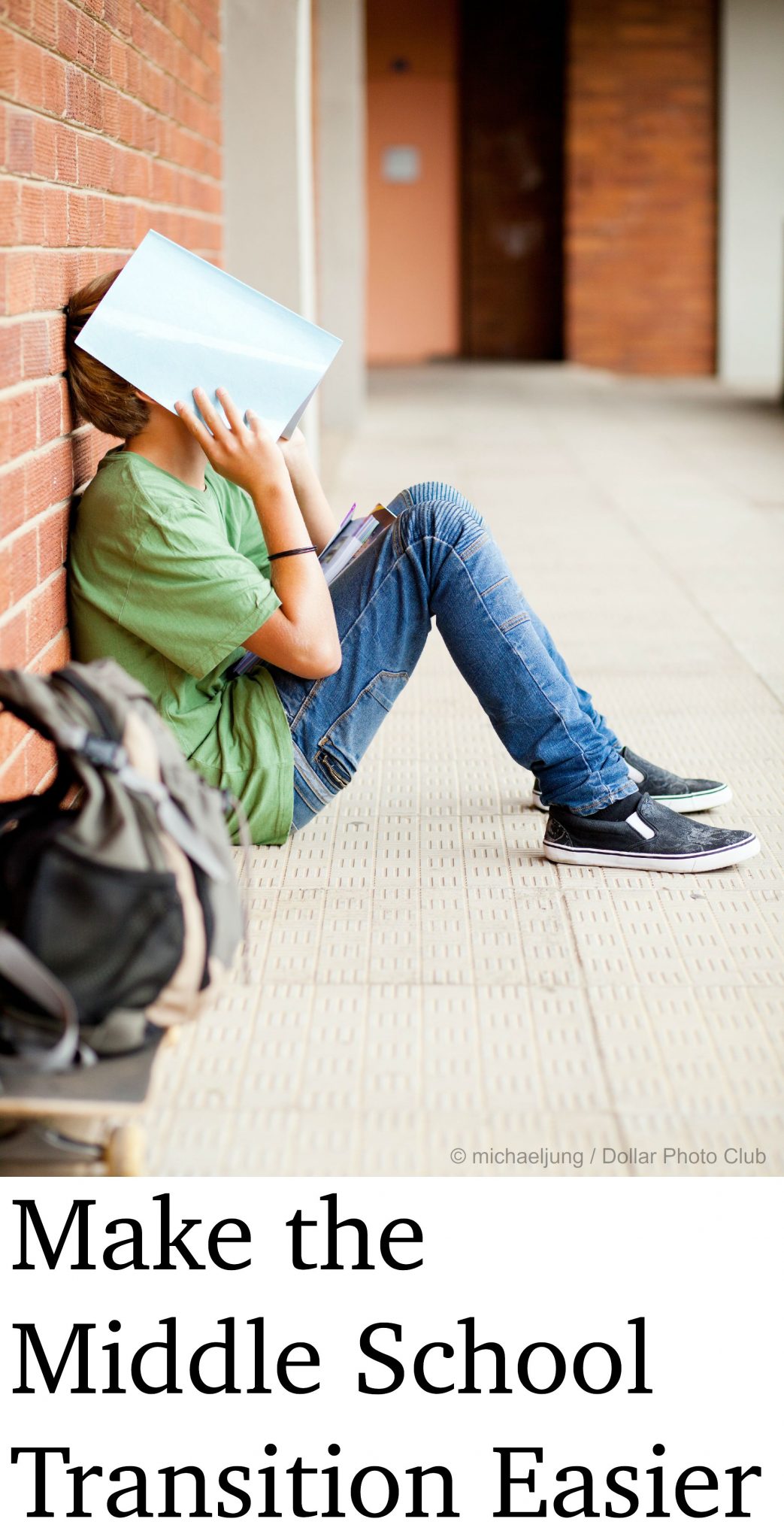 2. Daily Homework Routine
My kids always have homework. End of story.
Whether it's a written assignment due the following day or a chapter test next week, set aside a consistent time each day for completing those requirements. If no written work has been assigned, use homework time for extra reading and review. This will set the homework space as an important daily event and eliminate arguments over whether or not there's any homework to complete.
Even better, setting aside a specific time and space each day for homework sets your child's brain in productive mode, where homework hour becomes a time to focus and finish the task at hand. That way, schoolwork is accomplished and projects are never late and even completed and turned in ahead of time.
3. Daily Conversation
Let's face it. Our kids can drive us crazy. And the tween years are especially trying when kids become frustrated by so many changes on both the inside and out.
That's why open communication is crucial. Middle school isn't easy.  Kids need a safe place to express their fears and frustrations, as well as boundaries and guidelines where they feel valued and safe.
Set aside time each day for family discussions. Provide relaxed activities where your middle schooler feels more at ease to open up about school issues. Make eye contact and serve as the focused listener first before attempting to provide helpful advice.
Begin and end each day with positive conversations to keep your middle schooler encouraged and ready for a brand new day.
Mitzi Smith is a writer and speaker who loves sharing DIY projects, recipes, and ideas for family fun. Visit her at WrittenReality.com where she shares her experiences and the truth about life, faith, and family.
Send a shout out to Mitzi on Twitter, Instagram, or like her Facebook page.