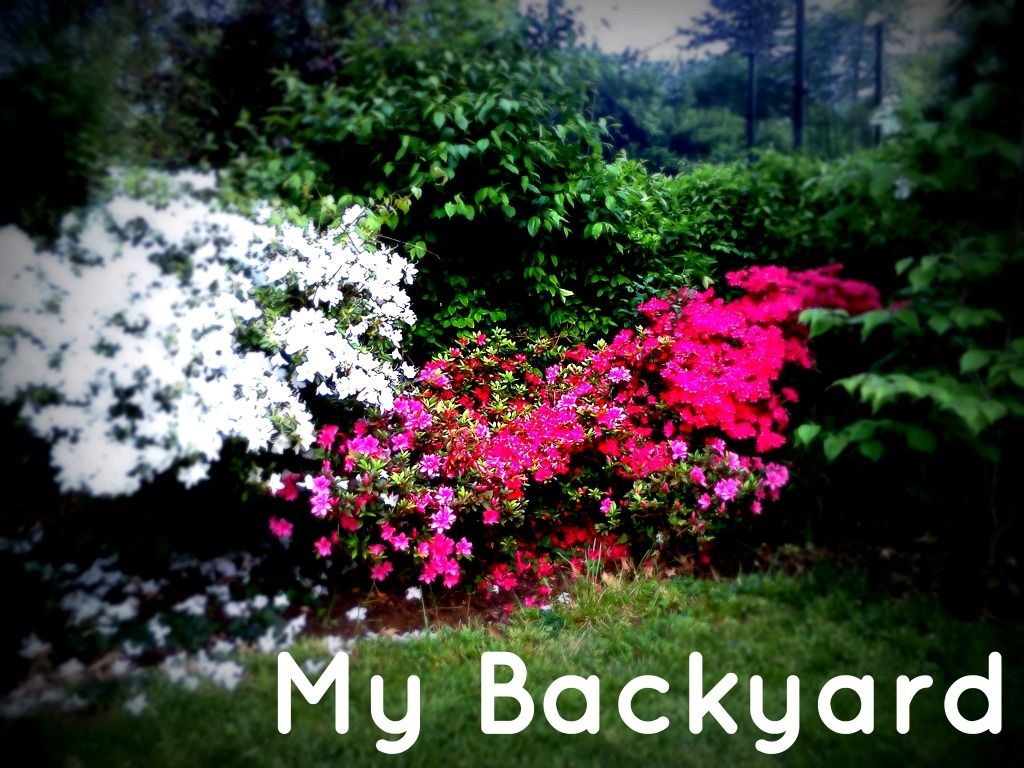 Familiarity can breed contempt, or it can breed a deep appreciation for what we have. We need to choose to live well.

Stephanie of Confessions of a Stay-at-Home Mom asked other bloggers to share what they love about their backyards. As summer approaches and many of us contemplate stay-at-home vacations with our limited budgets and rising gas prices, I love the idea of appreciating what we have already for our families.
I love my roses. If I could only pick one perennial, it would be roses. I have landscape roses, tea roses, and a climbing rose. The scent is breath-taking. I eagerly anticipate the appearance of the first roses every spring, and enjoy them all summer.
I feel blessed to have enough room for a good size vegetable garden for my family of 7. We've had this garden in place since the first summer after buying our home in 1998. That's 13 years of vegetable gardening. Whenever I look at the garden, I remember the truckloads upon truckloads of free leaf mulch I brought in from the local transfer station. Back when my back could handle all that work.
Our home sits in the middle back part of our quarter acre lot, giving us lots of yard around the sides and front of the house. This yard is on the other side of the house from our vegetable garden. We had a wooden swing set here for about 10 years until it rotted. Now, the space is open for the kids to play games in like kick croquet and soccer. Eventually, I'd like to set up a net for volleyball and badmint0n.
We have a dirt pile for the kids. Sometimes it's a mud pile. Mostly it's a dirt pile. Everyone heads here when they come to our yard. My 4 year old spends a lot of time here. I can write in my office and look right out the window to check on him. He can play here for hours given the chance.
What are your favorite parts of your backyard? Share in the comments or share your post in the comments at Confessions of a Stay-at-Home Mom.
Check out my Gardening Page for more information.
Also part of Simple Living Wednesday, Blooming Tuesday, Your Green Resource, and Garden Tuesday.