When moms and kids are on the go for sports season, kids often have snacks in the car on the way to and from practice and games to keep them fueled for the long afternoon after school. What kids snack on matters just as much as what they eat at meal time.
While I'm not a big fan of snacks between meals, I realize that kids don't always eat a good lunch at school for various reasons. At our school with our new lunch program, I often see kids at the end of the hot lunch line having only 5 minutes to eat their lunch. Sometimes they don't eat lunch because they realize they don't like hot lunch or their brown bag lunch. Preparing a healthy snack for after school during the sports season can help keep a kid going until dinnertime despite whatever they ate for lunch.
My Family's Healthy Snacks
Since I started the Whole30 and started reading It Starts With Food: Discover the Whole30 and Change Your Life in Unexpected Ways
, I've decided to make some changes to my family's eating habits. Two of my kids are a little heavy for their height; they don't exercise; and they have very big sweet tooths, like me. One of my kids likes yellow and orange snacks – chips, popcorn, goldfish, crackers. The last 2 will eat when they're hungry and stop when they're not, though one is a bit picky about what he eats.
This spring we're doing soccer, art club, chess club, and K'nex making for a busy schedule. This is the time to tame the snack monster and make sure my kids are eating healthy snacks. We'll be making our own paleo muffins and cookies, and finding a trail mix that suits everyone's tastes.
Save it for Later
If you want to remember a particular recipe, please click and pin from that post. For all the recipes, please pin the image in this post.
Healthy Snacks for Sports Season
These healthy snacks were shared at this week's Motivation Monday party. Come back Sunday night at 6:30 pm to share your posts.
Avocado Blueberry Muffins | Sweet Little Ones
Pancake Muffins | Sweet Little Ones
Sweet and Spicy Road Trip Snack Mix | Real: The Kitchen and Beyond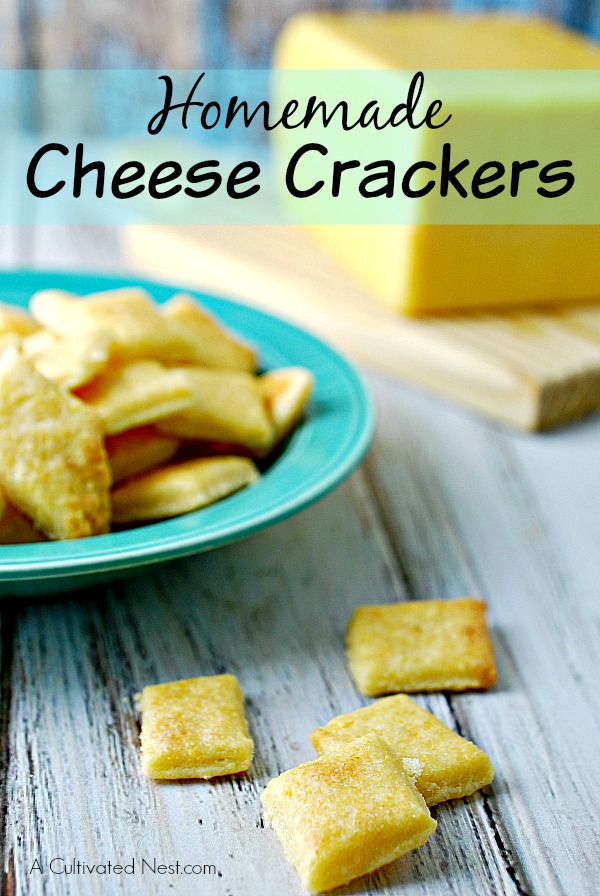 Homemade Cheese Crackers | A Cultivated Nest
Banana Bread Carrot Muffins | Yesterfood
Jarlsberg Minis: 5 Quick and Easy Snack Recipes | Real: The Kitchen and Beyond
Apple – Peanut Butter Wraps | Forgetful Momma
More Healthy Snack Recipes
Snack Ideas for Baseball Moms | Making Our Life Matter
Easy and Healthy Toddler Snacks | The Pinning Mama
Recipes for healthy snacks for kids to make | The Super Mommy Club
Make Your Own Homemade Snack Food for Kids | Faith Filled Food for Moms