As a participant in this sponsored campaign for Milkman low fat powdered milk, I received samples of the product for myself and my family. All opinions shared here are my own.
When November comes, you'll find my kids and I snuggled up together on the living room sofa under a few fleece blankets. On the floor is a pile of Thanksgiving books. Nearby grouped near by on a side table are mugs full of steaming hot cocoa topped with a pile of marshmallows. Reading books together with our favorite fall beverage is the perfect way to mark the quiet respite between Halloween and Christmas.
Since I always like to be prepared, I mix up batches of hot cocoa mix in advance and store it in our kitchen cupboard. Milkman Milk, long favored by food storage enthusiasts and campers for its long shelf life, is the perfect powdered milk to include in my hot cocoa mix. Thanks to its creamy taste, Milkman Milk creates a great-tasting hot cocoa for cold autumn afternoons. Milkman low fat powdered milk can be purchased online at Milkman.com, Amazon.com, and at REI.com.
Thanksgiving Books to Read with Your Kids
To go with the Gingerbread Hot Cocoa recipe made with Milkman Milk I'm sharing today, I've rounded up 7 Thanksgiving books to read with your kids, including some long-time family favorites. I still remember reading Cranberry Thanksgiving with my oldest son when I started homeschooling him for preschool.
Turkey is in trouble. Bad trouble. The kind of trouble where it's almost Thanksgiving . . . and you're the main course. But Turkey has an idea–what if he doesn't look like a turkey? What if he looks like another animal instead?
I Know an Old Lady Who Swallowed a Pie
I know an old lady who swallowed a pie, a Thanksgiving pie, which was really too dry. And with that the feast begins!
Every year Grandmother invited a guest for Thanksgiving dinner and allowed Maggie to do the same. "Ask someone poor or lonely," she always said. Thanksgiving was Grandmother's favorite day of the year. But she never likes to share the recipe for her famous Cranberry bread.
A Caldecott Honor book, the Pilgrim story is told simply from the point of view of the Hopkins family whose little Oceanus was born on the Mayflower.

If You Were At The First Thanksgiving
This book helps kids understand what it was like to live in America in the 1620's through questions and answers about the first Thanksgiving.
g
Squanto's Journey: The Story of the First Thanksgiving
In 1620 an English ship called the Mayflower landed on the shores inhabited by the Pokanoket, and it was Squanto who welcomed the newcomers and taught them how to survive. When a good harvest was gathered, the people feasted together–a tradition that continues almost four hundred years later.
. . . If You Sailed on the Mayflower in 1620
What kind of ship was the Mayflower? How did the Pilgrims feel when they saw land? What was the first building in Plymouth? In lively question-and-answer style, this fact-filled book answers all sorts of questions about the Pilgrims' journey on the Mayflower and their first year in America.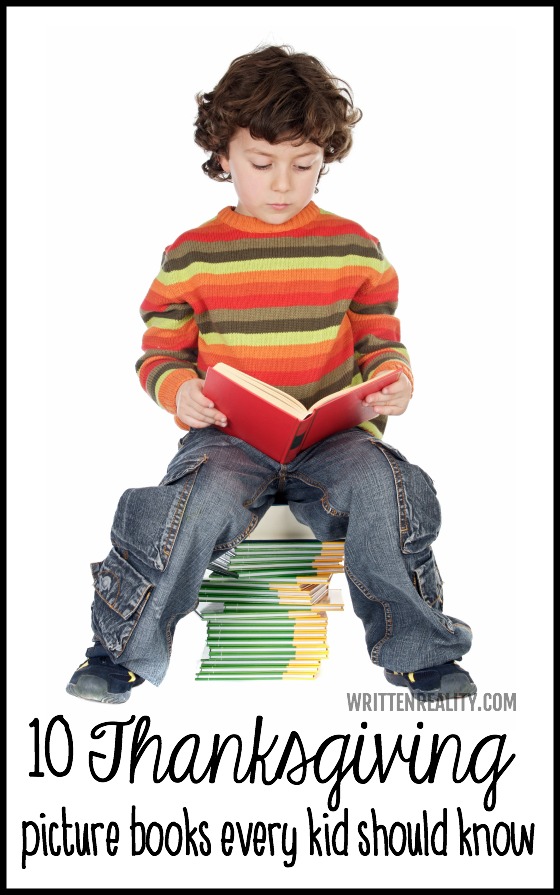 10 Thanksgiving Books Every Kid Should Know via Written Reality
Milkman Milk is Back and GMO-free
Milkman, the brand once known as the "kiss of cream" is back, and ready for consumers to enjoy anytime, anywhere. Even the familiar orange packaging remains the same. The product is still priced competitively, and maintains its long shelf life.
Considered the best-tasting powdered milk product available, Milkman has a remarkable natural milk taste while remaining low in fat.
Besides its exceptional taste, the portability of the one-quart packages is a hit with consumers for a variety of purposes.
When people want to enjoy the flavor of real milk without access to the refrigerated milk, Milkman low fat powdered milk provides a nutritious, great-tasting, satisfying alternative.
Starting this month, any ingredients containing GMO's will be eliminated from Milkman low fat powdered milk so that the product will be completely GMO-free. S

unflower lecithin is used as an emulsifier instead of soy lecithin (which is derived from GMO soy beans).

One cup of milk = a quarter of the package. Consumers can use Milkman low fat powdered milk for a wider range of purposes, such as: lightening their coffee, baking, enjoying a meal on-the-go, and storing at home in case of an emergency.
Gingerbread Hot Chocolate: Making Memories with Milkman Milk
Ingredients
4 cups of water
one 3.44 oz packet of Milkman Milk
¼ cup brown sugar
1 tablespoon molasses
¼ cup cocoa powder
1½ teaspoons ground cinnamon
½ teaspoon allspice
1½ teaspoons ground ginger
1 teaspoon vanilla extract
Instructions
Mix together in a heat-safe medium-size bowl: Milkman Milk, brown sugar, cocoa powder, ground cinnamon, allspice, and ground ginger.
Heat water on stove to boiling. When water boils, remove from heat.
Add molasses and vanilla extract to water, and mix thoroughly.
Carefully add the liquid to the dry ingredients and mix thoroughly.
Pour into mugs and serve topped with whipped cream and marshmallows.
To learn even more about Milkman low fat powdered milk, please visit http://www.milkman.com.
Fans can also like the Facebook page at Kiss of Cream.
What's Your Favorite Thanksgiving Book to Read with Your Kids?